Themes
Greatest and most favored ecommerce themes for WordPress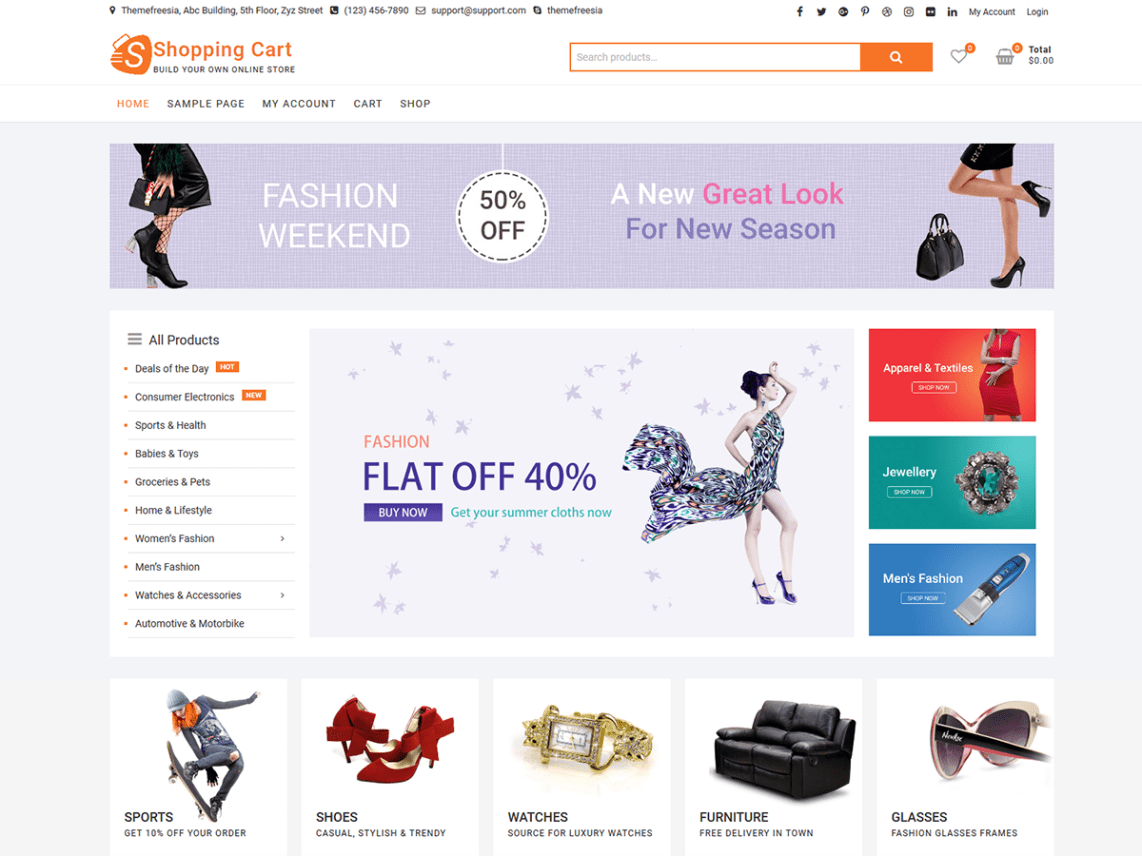 Getting your site up and running can be tiring… especially when there are millions of themes to choose from. Whether you are creating your own website or designing for someone else, you would want the best ecommerce themes to start the business off on the right track. These themes not only increase sales, but are excellent at grabbing attention. So without further ado:
The greatest and most favored ecommerce themes for WordPress:
Divi is the best ecommerce theme for WordPress. Divi has been leading the ecommerce market for some time now with it's ability to turn anybody into a store creator with it's eye catching design and built in features to make your life easier. Divi is totally user friendly and anybody can design without having to know CSS, JS or HTML.
Divi isn't just a WordPress theme, but it is a building platform that replaces WordPress' standard Post editor with an amazing editor. And when I say amazing… I mean it. Divi takes WordPress to a whole new level with its incredibly advanced visual builder technology.
Drag and drop building, visual editing, responsive design (mobile friendly) , thousands of design options, inline text editing, global elements and styles and much much more. So trust me when I say Divi is the best ecommerce WordPress theme preferred by thousands if not millions of designers all around the world.
Divi increases website conversions with Divi Leads split testing meaning you can get more clients easier when choosing Divi.
Divi has 40+ website elements and provide over 1700+premade designs and 100+ full website packs (by far the highest for any theme) which you can import in one click. Divi is a must have theme for any website!
Flatsome is the perfect theme for your store or business. It literally has all the tools you need to create a super fast responsive website with amazing user experience. Nearly unlimited options with a revolutionary page builder, gives you the ability to create anything without coding.
The Flatsome theme comes with many… many prebuilt store templates, that you can import in one click. Flatsome, developed by UX-themes is currently the top selling ecommerce theme with well over 150 000 downloads. Designed with speed in mind, this theme is one of the fastest themes in WordPress, giving you the edge above your competitors!
Flatsome's page builder is well documented through platforms like YouTube, making it easier to learn and understand how to create a online store.
Neve certainly deserves a 3rd place on this list. Neve not only looks good, but is SEO friendly and optimized for speed! Reliable updates, new features, quality code, support, fast & lightweight, flexible & easy to use, easy setup and sleek designs a just a part of what Neve has to offer.
Advanced layout/blog layouts, drag and drop header/footer builder typography, buttons, form fields, menus and more! 100 + Ready to import, starter sites which is growing daily,.
Neve is fully compatible with the most popular page builders we all know and love! Elementor, Brizy, Beaver Builder, Visual Composer, SiteOrigin and even Divi's builder!
Neve comes with a fully functional free version. So go try it out for yourself!
Astra is an excellent choice in WordPress. Not only for Ecommerce sites, but for business sites as well. Astra is one of those themes where there are no limits. Astra has the best starter templates someone could hope for, even when only using their free version. Millions of websites around the world use Astra. Astra is fully compatible with almost any page builder.
If you are looking to build an online store with Astra, it is essential to invest in the pro version as the pro version not only has many starter stores, but also ads WooCommerce compatibility, custom layouts and advanced header a footer styling options.
Although Astra is filled with outstanding functionality, it is more beneficial to invest in Divi as it is not only cheaper, but better for ecommerce sites!